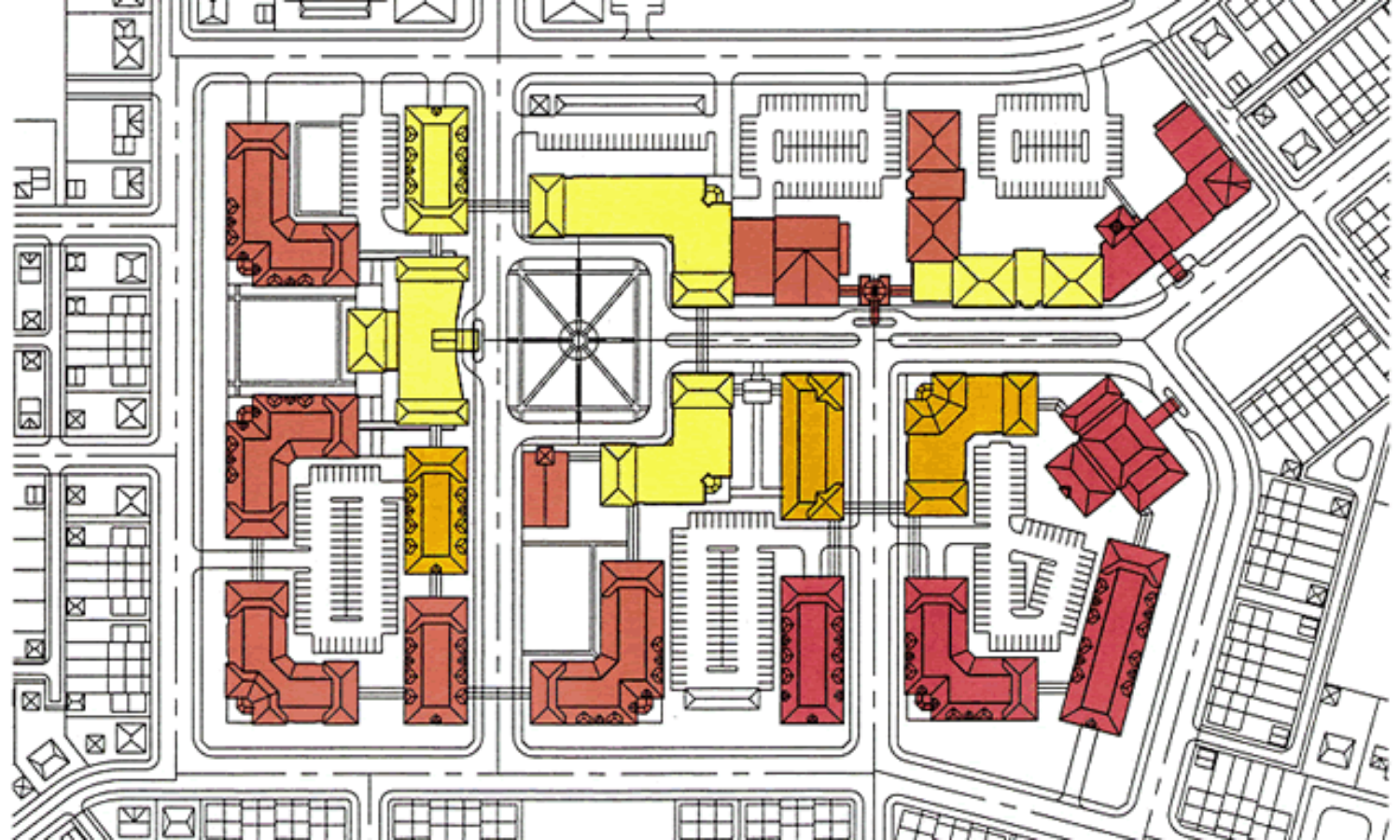 Harford Renaissance Village is a proposed Continuing Care Retirement Community based upon New Urbanism design principles. The goal of the project includes integrating the community-at-large with the CCRC. The town square programmatically consisted of a "Starbucks" coffee shop and bakery, shops, and other amenities to be used not only by the CCRC residents but also the neighboring homes geared toward the 55+ generation.
Creating clearly defined zones of privacy while integrating public access was important to the successful integration of the neighborhood into the CCRC. While residents have secure, private living units and internal community space, the public still has access to the services at the public zone. Due to the senior resident's potential mobility issues, the master plan is designed to be compact enough for viable walking distances while vehicular traffic is integrated with an internal spine as well as a loop road to avoid congestion in the "downtown" square. On the residential levels, pedestrian bridges provide links to the more private areas of the campus, which also provide protection from inclement weather. Residents have vertical access from inside the buildings to the public spaces shared by the surrounding community.
JSR Associates, Inc. was responsible for assembling the development team, conducting a feasibility study, and researching the operations, marketing, legal, financial, and design options. The collaborating architectural firm on the project was Design Collective, Inc. located in Baltimore, MD. Even though the developer chose not to build the CCRC, the project was feasible with a sell back option to residents that net a $63 million return.